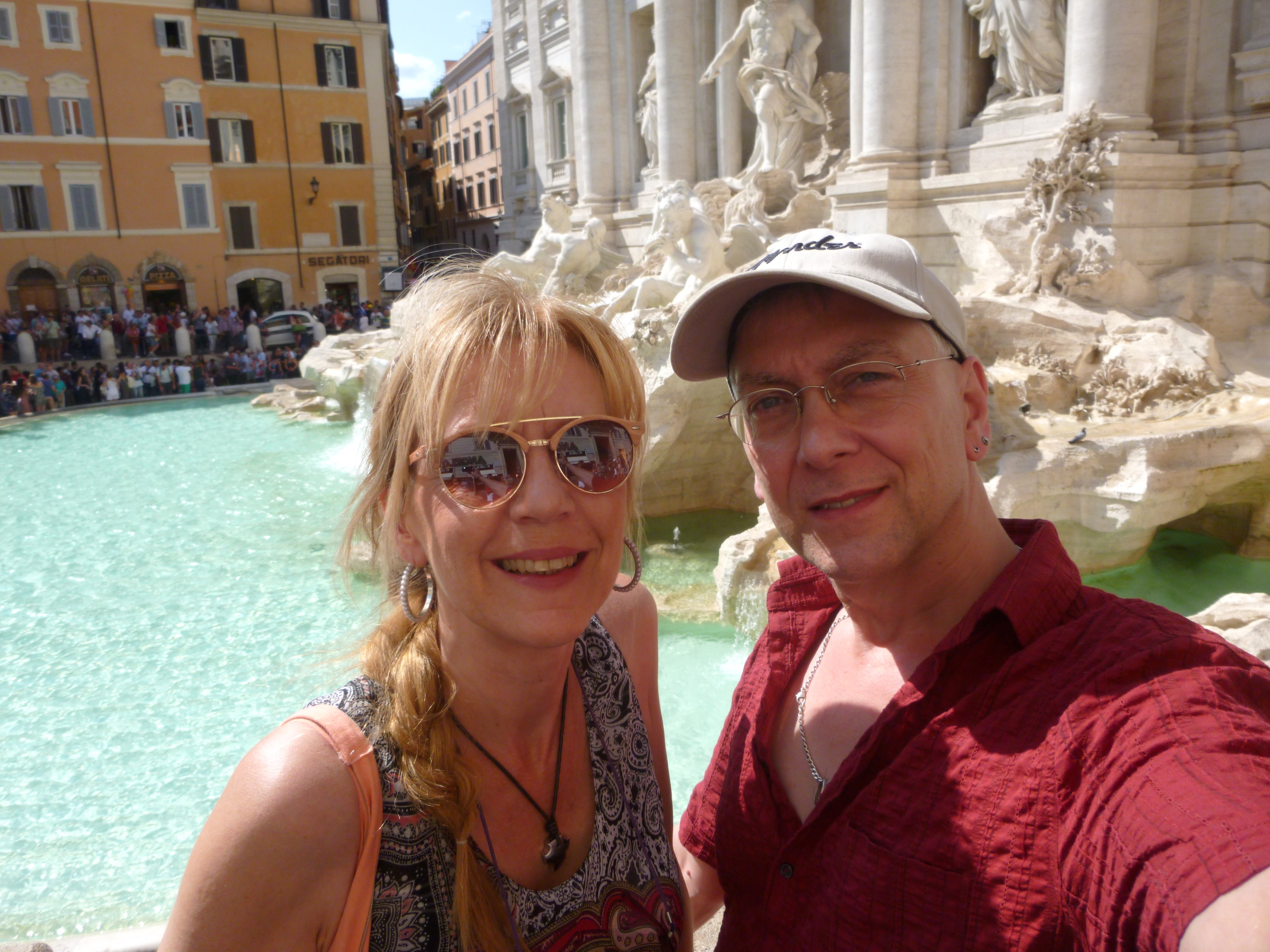 PaZi + York - in Rom - for inspiration
Born in the 60s, i grew up with variety of musical styles. This always influenced my music. Handmade, Acoustic, Rock, Blues, Folk and New Age.
Playing in various bands i was changed insofar as i now produce my own musik, play the instruments and record all sounds. I love to experiment, to fit into any category.
Because, i set up my own Label, in this way i am able to publish my own ideas to my music.
When I'm in the mood, i play, what i feel. To make a komplete project, that was a challenge for me.
So, when i have the time, i take my Camera and take some pictures, play my guitars or keyboard, and when i discover some good samples, i experiment with it.
We have been a artist-couple since December 2018. Finally there is a bass player, PaZi, my beautiful wife, who also supports the production of almost all new songs.
On this website, we present you the results.

Relax & enjoy
You can visit us also on Facebook, ReverbNation, on our MixCloud's, Soundcloud, and if you like to listen all the music, we love and like, than listen to our lastFM-Radio-Station - links here on this website !
Enjoy!
Concert in Herne, summer 1980
It all starts in the beginning 80s
(pict. from the first open-air concert with Band, 08/1980)
Welcome to our Sound-Projects
Sounds in different styles & genres
Discover and enjoy
The Artists :
York Zimmer - All Electric- & Acoustic-Guitars, Mandoline, Ukulele, Flute, Piano and all Organ, Synthesizers & Effects
Patricia 'PaZi' Zimmer - All Bass-Guitars, Voice & Effects
Patricia on Mustang-Fender-Bass
PaZi - on Fender Mustang Bass
Links: